Web3 Initiative Members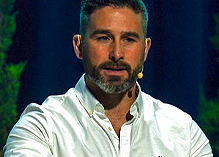 Andy Hall
United Kingdom
Chair
Founder & CEO, brandXchange
Andy Hall is a highly accomplished CEO with expertise in health, technology, and web 3.0. With a diverse background in operations, fitness tech, and SaaS, Andy has a proven track record in blockchain, NFT projects, and the fitness metaverse. He excels in strategic planning, fundraising for web3 projects, and fostering strong partnerships. As a thought leader, Andy frequently speaks on web 3.0 and its impact on gaming, web3 opportunities, and fitness technology. His commitment to innovation and collaboration drives him to shape the future of health, tech, and web 3.0.
---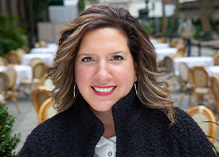 Mia Kyricos
United States
Vice Chair
President and Chief Love Officer (CEO), Kyricos & Associates, LLC
Mia is a globally respected thought-leader in the business of wellness and brand strategy with 20+ years of experience leading and advising wellness, hospitality, healthy lifestyle, and travel brands across 100+ countries. As President & Chief Love Officer of Kyricos & Associates LLC, a strategic advisory firm, Mia advances the trillion-dollar business of wellness by activating Ecosystems of Wellbeing™ across commercial and internal stakeholders for companies of all kinds.  Previously, she was SVP & Global Head of Wellbeing for Hyatt, Chief Brand Officer for Spafinder Wellness, Inc., Vice President of the workplace wellness division at EXOS, and Global Director of Spa Brands for Starwood Hotels & Resorts. She is also a founding board member of the Global Wellness Institute™, and is committed to helping people live well and love more, whether on earth, in the Metaverse, or some place in between.
---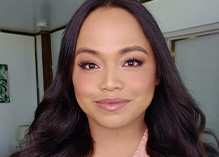 Kate Hancock
Serial Entrepreneur, Metaverse Business Advisor, Partner and Founder Metaverse XYZ
Kate Hancock is a serial entrepreneur and international speaker. She has built (4) successful businesses in less than ten yearsincluding an e-commerce store, a day spa twice-named to the Inc 5000 list of the fastest-growing private companies in America, and Bintana sa Paraiso Hotel which has been named one of the top hotels in the Philippines. She also created a community of 100K+ individuals on Clubhouse impacting 8 million entrepreneurs and produced the longest-running virtual summit in the world that ran for 85 days. Kate loves web 3.0 and co-founded Metaverse XYZ which runs immersive events, conferences in the web 3.0 space.  She has been honored as one of the Top 8 Asian American Influencers in 2021 by Tripadvisor as well as Entrepreneurs Organization Global Leadership Influencer in 2022.
---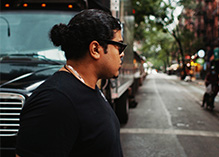 Sam Bel Hyatt
Founder & CEO of ManaXR
Sam is the Founder & CEO of ManaXR, Inc., a virtual reality software development company creating some of the most ultra-realistic, VR and AR experiences known to man. Sam has more than a decade of experience in web development working for companies such as Barclays and Amisive Digital. Now leading ManaXR, Sam and team are creating an immersive content platform with the goal to become the "Netflix of Wellness" to democratize access to consumers around the world. When he's not creating alternate realities, he enjoys a good cup of tea and a comic book; both secrets to his own wellbeing.
---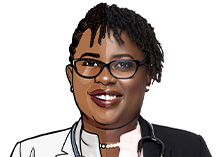 Naomi Jean-Baptiste, MD
Founder, Hope4Med
Naomi Jean-Baptiste, MD, also known as Dr. JB The Metaverse Doc, is an emergency medicine physician and the CEO and founder of "Hope4Med," a first-of-its-kind mental health and wellness platform in the Metaverse for healthcare professionals. Dr. JB has made it her mission to optimize mental wellness for healthcare providers by utilizing peer-to-peer support systems and addressing (9) wellness dimensions she believes directly affects one's mental wellbeing. Her platform provides options for anonymity should participants choose, particularly given society's sensitivity around mental health and the pressures put on professionals expected to care for the health of others. Born in Port-au-Prince, Haiti, her family immigrated to the U.S. and eventually settled in Orlando, Fla. She is a proud first-generation immigrant, high school and college graduate who regularly shares her story about being a Black female immigrant entrepreneur and physician, not to mention a fierce advocate for the power of the metaverse.
---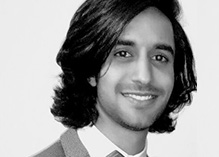 Hasher Nabi
Blockchain Advisor
Hasher is a non-technical techie with degree in Aerosapce engineer and is now a full time blockchain passionprenuer. With backgroud in policy making and social work he looks at the industry as an engine for social change. He has experience in building and leading the crypto projects from scratch and has lead more than 7 crypto projects to success and serves as an advisor on several others. He started off his journey in crypto world as a Bitcoin miner in 2015.His passion for blockchain has led him over an exciting journey in blockchain space working in several different roles from community manager all the way to CEO by the age of 27. He is an internationally recognised entrprenuer featured in Innovate Blockchain Ecosystem Publication for being one of the top innovative entrprenuer for social change.
---
Constantine Goltsev
Chief Technology Officer, Altis
Constantine Goltsev is our Chief Technology Officer of Altis, the world's first personal trainer powered by Artificial Intelligence. He is a serial technologist entrepreneur with multiple exits and 20+ years of success in technology and product delivery. He is the Founder & Chairman of Neu.ro, a premier AI and MLOps development platform whose clients include Johnson&Johnson, Panasonic, and LG. Prior to his leadership in the Artificial Intelligence & Machine Learning space, Constantine was the Founder & CEO of AdoTube, one of the first video ad networks.
---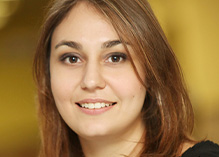 Joana Santos Silva
Professor, Innovation & Strategy and Director of Executive Education, University of Lisbon and Associate Professor at Business School Lausanne, Portugal
Joana is an award-winning professor, advisor and consultant in the fields of innovation, strategy, management, digital marketing and transformation. She serves the advisory board and faculty of ISEG Executive Education at the University of Lisbon and is on the faculty of the business school of Lausanne. Her original insights and frameworks help business leaders today understand and pioneer the business innovations of tomorrow. She also has a PhDc in Management with a specialization in strategy & entrepreneurship, as well as a former career in pharmaceuticals where she specialized in oncology. Joana therefore understands the complexities of healthcare, the need for wellness and the realities and opportunities for innovation in a Web3 world.
---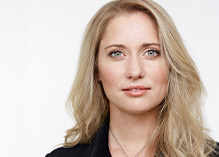 Veronica Schreibeis Smith
CEO & Founding Principal, AIA, NCARB Certified, LEED AP, United States
Veronica Schreibeis Smith, AIA, NCARB, LEED AP, is CEO and Founding Principal of Vera Iconica, a design brand focused creating environments to support optimal living that provides services in Architecture, Interior Design, Wellness Kitchen™️ Design, and Real Estate Developments. The company is a global pioneer in wellness architecture, the art and science behind designing experiences and rituals that enhance human and planetary wellbeing. Veronica is host of the podcast, Architecture of Being: Composing a Conscious Life, which explores the impact our surroundings have on longevity, vitality and happiness. Veronica has practiced architecture on four continents, and continues to work, write, speak, and lead think tanks internationally. She founded the Wellness Architecture & Design Initiative for the Global Wellness Institute, and is founder of the non-profit organization Wellness Architecture + Design.
---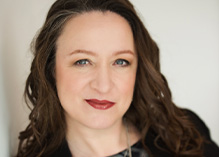 Tiffany St James
Serial Entrepreneur, Founder Tech Art Impact, tech keynote speaker
Tiffany is a global digital strategist advising Governments, businesses and charities on deep digital engagement and for 17 years. She launched Data.gov.uk with Sir Tim Berner's Lee making the UK Government the most transparent in the world and is the former Head of Public Participation for the UK Government leading globally on open policy making and digital business intelligence in pandemics.
Tiffany embeds practical Web3 skills in the public sector to benefit citizens and cities, trains agencies and businesses in building Web3 services through her consultancy Transmute and Agency Curate42. Through Tech Art Impact, Tiffany helps charities raise funds and transparency through Web3 projects for social impact and wellness. She is recognised as one of 25 women that have changed British Digital Industry in the last 25 years as well as global awards of Most Influential Women in Digital Strategy Consulting 2020.