Overview
This Initiative brings together top thinkers and doers who will offer thought-leadership for a new vision of impact for wellness at work in the global community. The initiative offers inspiration and resources for amplifying the power of wellness at and through work worldwide.
10 Shifts Driving a New 'Thrive' Revolution at Work
Ten crucial shifts that are fueling the new focus on thriving in the workplace have been identified– from a movement away from narrow "wellness programs" to the complete reinvention of work itself to a much more powerful focus on mental wellbeing, women-friendly workplaces and nature-infused biophilic work environments. Read HERE.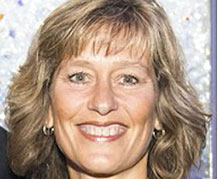 Renee Moorefield, PhD
UNITED STATES
Initiative Chair
Renee Moorefield, PhD, CEO, Wisdom Works
Renee Moorefield, PhD, is CEO of Wisdom Works, empowering leaders to build thriving teams and organizations, starting with themselves. As executive coach, speaker, educator, and strategic change agent, Renee specializes in working with leaders who seek to operate from inspired purpose and vision, wellbeing, and internal balance, along with the generative capabilities to uplift their workplaces, families and communities, and our planet. Among her client list is The Coca-Cola Company, Nike, Merck & Company, Centura Health, and Booz Allen Hamilton. Renee leads the pioneering Be Well Lead Well® leadership programs, chairs the Wellness at Work initiative for the Global Wellness Institute, and has been featured in Forbes, Conscious Company, The CEO Magazine, Experience Life, Hotel Executive, Spa China, Coaching World, Thrive Global and more. Her 2004 book Driven by Wellth marries the drive for wealth with wellbeing to cultivate healthier organizations and a well world.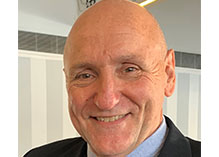 John Toomey
AUSTRALIA
Vice Chair
John Toomey, CEO, Wide Awake Wellness Pty Ltd
John has been exploring, studying and teaching Wellness since 1984. Starting out with a degree in Physical Education and Masters Degree studies in Applied Nutrition, John has followed his curiosity down many paths into the teachings of Yoga, Alternative Medicines, Modern Science, Consciousness Exploration and Elite Athlete preparation. He worked in High Performance Roles in Professional Sport for 15 years, always exploring the uniqueness of each person, seeking ways in which they may improve. He has presented over 3000 seminars in the Workplace Wellness Arena, written and published over 500 articles and written accredited courses in Fitness, Pilates and Wellness.
---
Initiative Members