Wellness at Work Initiative
Overview
This Initiative brings together top thinkers and doers who will offer thought-leadership for a new vision of impact for wellness at work in the global community. The initiative offers inspiration and resources for amplifying the power of wellness at and through work worldwide.
10 Shifts Driving a New 'Thrive' Revolution at Work
Ten crucial shifts that are fueling the new focus on thriving in the workplace have been identified– from a movement away from narrow "wellness programs" to the complete reinvention of work itself to a much more powerful focus on mental wellbeing, women-friendly workplaces and nature-infused biophilic work environments. Read HERE.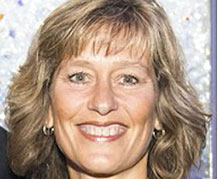 Renee Moorefield, PhD
UNITED STATES
Initiative Chair
Renee Moorefield, PhD, CEO, Wisdom Works
A deep and early belief that the values of wellness and sustainability would remake the way we live, lead, and work in the 21st century led Renee Moorefield, PhD, to launch Wisdom Works Group with her husband in 1999. As CEO ever since, she's helped forward-thinking clients—such as Booz Allen Hamilton, Merck & Company, and The Coca-Cola Company—build the kind of wellbeing leadership required to create inspired workplaces, develop caring relationships with citizens, and produce results that matter.
---
Initiative Members