Nutrition for Healing Initiative Members
Our team members are experts in nutrition, personal and professional, and specialize in medicine, coaching, hospitality, technology, skincare, spa and resort businesses, community-build­ing, healthcare, marketing, and travel.
Initiative Chair
Founder, Wild Orchard Tea Company, United States
I knew from the age of 19 that I wanted to help improve people's health and lifespan, which led me to choose Kinesiology as my major with a minor in Nutrition. Throughout my life, I have been fortunate enough to gain diverse experiences, including working as a high school teacher, traveling to more than 20 countries, working on a 2,400 acre regenerative organic farm, and performing environmental testing and inspections in homes and offices to diagnose and improve indoor environmental quality (IEQ). I am now fully invested in helping people live long and healthy lives through tea and technology. While we live in an era of innovation and technology, I always emphasize that a single tea leaf has an intricate design far superior to any modern technology we see today. It is important for us to know what foods elevate our health and well-being and then to be able to introduce them into our daily regimen for a healthier lifestyle.
---
Initiative Co-Chair
International Business Development, Founder, be.well concept, Poland | www.bewellmoments.com
Alina has directed marketing strategies for global Food & Beverage brands and has been expanding international businesses across Europe & Middle East, for 25 years. A passion for wellness drove her to evolve her own concept promoting holistic wellbeing. She traveled the world to study and practice the ancient wisdom of wellbeing and she incorporates the transformative Ayurvedic lifestyle and Yogic proficiency in her authorized welfare programs. She leads Wellness Retreats and Counsels on holistic wellbeing. Alina is fascinated about the organic roots of health and happiness.
---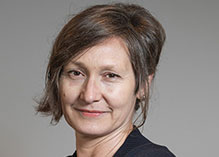 Cyndie Burkhardt
Health Coach & Wellness Consultant, Appetite4Life, United States

Since 2009, focusing on integrative nutrition, health, and fitness, Cyndie Burkhardt consults organizations on wellness-focused initiatives and campaigns for public programs. She also coaches clients to achieve optimal wellbeing, advocating nutritious/delicious food as the foundation for a strong and resilient body and mind, making conscious choices, and living authentically and empowered. Combining corporate marketing skills with integrative nutrition training, she's an SME in workplace stress and burnout, including strategies for prevention and recovery.
---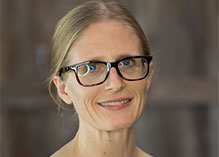 Meta Dunn
Founder & CEO, WellSpring of Life International, United States
Meta has over twenty years of community building, management, and leadership experiences in both the non-profit and corporate worlds. Her passion has been teaching wellness classes domestically and abroad and developing community wellness programs. In 2020, she founded WellSpring of Life International LLC as a source for drawing out the wisdom and strength of those around the globe to create healthy transformation in their lives and communities.
---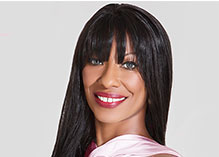 Teresa Norvell
Founder & CEO, Intoxicating Beauty, United States
As a certified Integrative Nutrition Health Coach and a member of the Nutritional Aesthetics®️ Alliance, beauty and wellness is a passion for Teresa. Her mission is to create non-toxic, vegan and cruelty-free skincare products formulated with wine, spirits, saké, and craft brew that nourish and heal even the most sensitive skin. She also aims to bring awareness on how our mind, body, foods, self-care, and other lifestyle choices can have a major impact on our skin. This is what she calls the Intoxicating Lifestyle®️.
---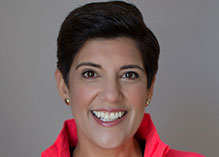 Denise Wiggins
Global Executive Advisor & CEO, Isagenix & Denise Wiggins Wellness Travel, United States
As a leading global wellness and travel advisor, Denise's career spans more than 30+ years' in the global travel industry with an emphasis on wellness travel for the past decade. Denise also provides executive coaching and counseling on health, wellness and wealth solutions with a focus on feeling better physically and living better financially through Isagenix. She believes everyone deserves to experience a healthy, joyful and abundant life by making healthier choices and plugging into a community of like-minded people centered around the Art of Wellbeing.
---