Nutrition for Healing Initiative Members
Our team members are experts in nutrition, personal and professional, and specialize in medicine, coaching, hospitality, technology, skincare, spa and resort businesses, community-build­ing, healthcare, marketing, and travel.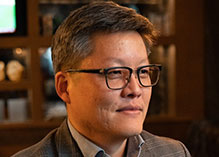 Initiative Chair
Michael Don Ham, Founder, Wild Orchard Tea Company, United States
Michael Don Ham, WELL AP & Faculty, is a founding member of the Wild Orchard Tea Company which was created out of the desire to share the world's purest and highest quality organic teas, backed by an unmatched regenerative and biodynamic cultivation process, with people across the globe to improve human and planetary health. Wild Orchard received the distinction of being voted the top traditional green tea at the 2019 Global Tea Championships. Ham majored in Kinesiology and minored in Nutrition and has always had a passion for healthy living. He has a deep background in regenerative organic agriculture, indoor air quality, water quality and other important aspects of wellness technology for the home. Michael has been invited to speak about wellness and technology at IAQA, TecHome Builder Summits, Housing Innovation Alliance, GreenHome Institute, CES 2021, CEDIA, WellCon, and the World Tea Expo.
---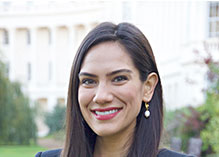 Lakeisha Allen
Founder, FoodHarmonic & Business Development, Shleep, United States
Lakeisha is a former McKinsey consultant with a passion for health and wellness, especially the two things she sees as the foundation for all wellbeing: Sleep and Nutrition. She consults for Shleep, a digital sleep coaching platform, and started FoodHarmonic, a Health Tech app for vitamin absorption tracking. A global citizen, Lakeisha has lived in over 10 countries and has employed many countries' nutritious, whole-food culinary traditions to self-treat and heal both small (i.e. fatigue, mood dips) and large (i.e. ulcer, joint pains) health conditions. Lakeisha particularly appreciates Ayurvedic nutrition as a certified Hatha yoga teacher and Vipassana meditator. She received her MBA from London Business School, and her BA from the George Washington University.
---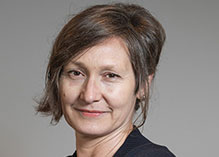 Cyndie Burkhardt
Health Coach & Wellness Consultant, Appetite4Life, United States

Since 2009, focusing on integrative nutrition, health, and fitness, Cyndie Burkhardt consults organizations on wellness-focused initiatives and campaigns for public programs. She also coaches clients to achieve optimal wellbeing, advocating nutritious/delicious food as the foundation for a strong and resilient body and mind, making conscious choices, and living authentically and empowered. Combining corporate marketing skills with integrative nutrition training, she's an SME in workplace stress and burnout, including strategies for prevention and recovery.
---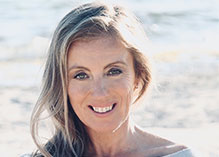 Andrea Bohlheim
Spa & Wellness Professional, Spain
Andrea has over two decades experience in the Industry, starting as a team member until managing big Spa centers, mainly in 5 Star Hotels. Turning her career then into consultancy, developing many projects from pre-opening to operations, including award winning Spas. Completing her expertise with corporate positions for Kempinski and WTS International. Her background in holistic therapy, nutrition, fitness, personal training, mindfulness, Yoga and Meditation, is key for creating experiences and spaces that work and generate business. Her creative,
innovative and visionary spirit is the ideal combination for new and future orientated projects.
---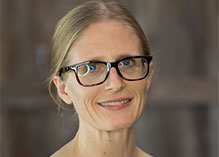 Meta Dunn
Founder & CEO, WellSpring of Life International, United States
Meta has over twenty years of community building, management, and leadership experiences in both the non-profit and corporate worlds. Her passion has been teaching wellness classes domestically and abroad and developing community wellness programs. In 2020, she founded WellSpring of Life International LLC as a source for drawing out the wisdom and strength of those around the globe to create healthy transformation in their lives and communities.
---
Pete Ghione
Director, Food & Beverage & Executive Wellness Chef, Canyon Ranch, United States
Since 2008 Chef Pete Ghione has used the healing power of nature's ingredients to mindfully create recipes to help people fight many diseases. Chef Pete has experience with operating Las Vegas Casino F&B operations as well as spending 12 years working with people that are fighting cancer, obesity, heart disease and multiple other health conditions. By artfully preparing natural ingredients and thoughtfully combining incredible flavors, Chef Pete inspires diners with various interests to enjoy healthy meals. In addition to managing three restaurants for Canyon Ranch Spa + Fitness on the famous Las Vegas Strip, Chef Pete works with many local and national non-profit organizations to help eliminate preventable disease through food.
---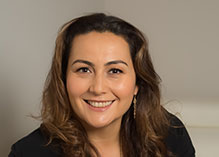 Francesca Giessmann
Hospitality & Lifestyle Communications Strategist, United States
Strategic Communications professional with 25+ years in the Hospitality and Wellness segment. Provides vital support, information, insight, and perspective to both individuals and brands. Offers customized lifestyle plans that maximize each client's health and wellbeing and delivers invaluable and innovative strategies to companies as they navigate the wellness space.
---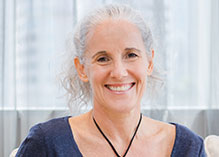 Joy Menzies
Joy Menzies, Managing Director, DSM Wellness Management, Thailand

Wellness and Hospitality Professional of 30 years specialising in the management and set up of wellness resorts and integrated wellness centres. Currently Managing Director of DSM Wellness Management and operate a functional medicine clinic in Bangkok and key advisor to various wellness resort and wellness community projects within Asia. Formerly Managing Director of Chiva-Som 2001 to 2008. Hobbies include nutrition, spiritual development and animal communication.
---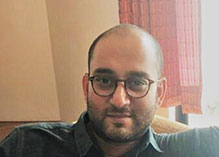 Sundar Narayan
Co-Founder & Director, Pioneer Healthcare, India
Sundar is co-Founder and Director of Pioneer Healthcare that operates and specializes in setting up specialist daycare clinics/hospitals. A keen interest in lifestyle/integrative medicine has lead him to co- found a startup with a focus on nutrition, he also has interests in Agriculture and farming.
---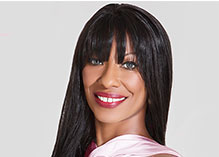 Teresa Norvell
Founder & CEO, Intoxicating Beauty, United States
As a certified Integrative Nutrition Health Coach and a member of the Nutritional Aesthetics®️ Alliance, beauty and wellness is a passion for Teresa. Her mission is to create non-toxic, vegan and cruelty-free skincare products formulated with wine, spirits, saké, and craft brew that nourish and heal even the most sensitive skin. She also aims to bring awareness on how our mind, body, foods, self-care, and other lifestyle choices can have a major impact on our skin. This is what she calls the Intoxicating Lifestyle®️.
---
---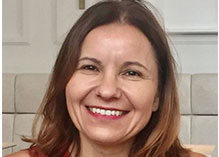 Alina Tyszkiewicz
International Business Development, Founder, be.well concept, Poland
Alina has directed marketing strategies for global Food & Beverage brands and has been expanding international businesses across Europe & Middle East, for 25 years. A passion for wellness drove her to evolve her own concept promoting holistic wellbeing. She travelled the world to study and practice the ancient wisdom of wellbeing and she incorporates the transformative Ayurvedic lifestyle and Yogic proficiency in her authorised welfare programs. She leads Wellness Retreats and Counsels on the holistic wellbeing. Alina is fascinated about the organic roots of health and happiness. Alina is based in Poland. www.bewellmoments.com
---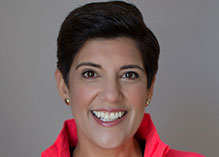 Denise Wiggins
Global Executive Advisor & CEO, Isagenix & Denise Wiggins Wellness Travel, United States
As a leading global wellness and travel advisor, Denise's career spans more than 30+ years' in the global travel industry with an emphasis on wellness travel for the past decade. Denise also provides executive coaching and counseling on health, wellness and wealth solutions with a focus on feeling better physically and living better financially through Isagenix. She believes everyone deserves to experience a healthy, joyful and abundant life by making healthier choices and plugging into a community of like-minded people centered around the Art of Wellbeing.
---