Nutrition for Healing Initiative
This initiative is committed to developing simple tools to help disseminate practical and easy-to-follow guidelines on the how-tos of Nutrition for Healing for both wellness enthusiasts and industry service providers.
The Latest News and Resources
---
Initiative Leadership
Initiative Chair
Founder, Wild Orchard Tea Company, United States
I knew from the age of 19 that I wanted to help improve people's health and lifespan, which led me to choose Kinesiology as my major with a minor in Nutrition. Throughout my life, I have been fortunate enough to gain diverse experiences, including working as a high school teacher, traveling to more than 20 countries, working on a 2,400 acre regenerative organic farm, and performing environmental testing and inspections in homes…
Read More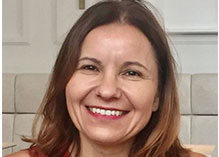 Alina Tyszkiewicz
POLAND
Initiative Co-Chair
International Business Development, Founder, be.well concept, Poland
Alina has directed marketing strategies for global Food & Beverage brands and has been expanding international businesses across Europe & Middle East, for 25 years. A passion for wellness drove her to evolve her own concept promoting holistic wellbeing. She travelled the world to study and…Read More
---
Objectives
Our primary purpose is to provide the general population with researched, attainable practices for improving nutrition in the home with down-to-earth advice and golden nuggets of eating for health.
---
Featured Reports and Resources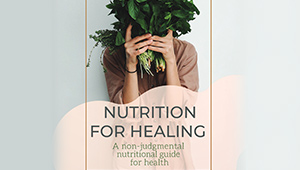 Nutrition For Healing: A Non-Judgemental Nutritional Guide For Health
Designed to help you uncover the wisdom of food and learn the basics of eating for your health. If you give your body vibrant, healthy food it will help you become a vibrant, healthy human! A compelling digital booklet with clear information and suggestions is easily accessible for all. Industry service providers may wish to share it with their clients as well as their employees, whether they are nutrition aficionados or know little about eating for health.
DOWNLOAD PDF | BOOKLET | FEEDBACK SURVEY
---
Initiative Members

Meet the renowned thought leaders in this field who are collaborating to educate and evolve wellness in this area of global importance.
Resources

View the research, trends, whitepapers, infographics and more from this Initiative, as well as a curated list of third party resources.
Contact Initiative

Please fill out the form so we can learn more about you, which Initiative you are interested in and how you would like to be involved.