Overview
This initiative commits to developing simple tools for the industry to help disseminate practical and easy to follow guidelines on the how to's of Nutrition for Healing for both wellness users and wellness F&B operations. Our primary purpose is to help the general population with researched, easy to implement practices for improving nutrition in the home with down to earth advice and golden nuggets of eating for health. We will also provide tools to F&B operators to guide them towards creating healthy menus that are compelling for all, whether they are servicing aficionados or those that know little about nutrition. We are also compiling a creative dictionary of words that may be used when promoting Nutrition for Healing. Our talented and committed initiative members are all experts in Nutrition, either through their work or personal practices or both.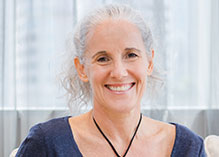 Joy Menzies
THAILAND
Initiative Chair
Joy Menzies, Managing Director, DSM Wellness Management, Thailand
Wellness and Hospitality Professional of 30 years specialising in the management and set up of wellness resorts and integrated wellness centres. Currently Managing Director of DSM Wellness Management and operate a functional medicine clinic in Bangkok and key advisor to various wellness resort and wellness community projects within Asia. Formerly Managing Director of Chiva-Som 2001 to 2008. Hobbies include nutrition, spiritual development and animal communication.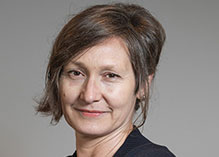 Cyndie Burkhardt
CROATIA
Initiative Vice Chair
Cyndie Burkhardt, Health & Wellness Consultant & Coach, Appetite4Life, United States
Since 2009, focusing on integrative nutrition, health, and fitness, Cyndie Burkhardt consults organizations on wellness-focused initiatives and campaigns for public programs. She also coaches clients to achieve optimal wellbeing, advocating nutritious/delicious food as the foundation for a strong and resilient body and mind, making conscious choices, and living authentically and empowered. Combining corporate marketing skills with integrative nutrition training, she's an SME in workplace stress and burnout, including strategies for prevention and recovery.
Initiative Members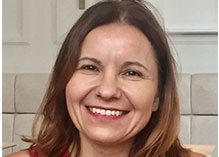 Alina Tyszkiewicz
POLAND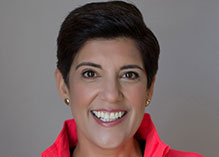 Denise Wiggins
UNITED STATES