Eastern European Initiative
Resources
Best Practices – Wellness in the Baltics Roundtable
On April 20, the Eastern European Initiative hosted a roundtable to discuss today's trends, opportunities and challenges of the Baltics region in collaboration with the Baltic Spa Association. The discussion was moderated by Alla Sokolova, founder and CEO of Inbalans, and the initiative chair of the Eastern European Initiative. Click HERE to learn more.
Infographic about Wellness in Eastern Europe
The below infographic is the result of a survey taken between Aug. 15 and Oct. 31 2016. The initiative's goal was to assess the general awareness of wellness in the Eastern European region, and to evaluate the limitations and opportunities of actively participating in wellness activities. The majority (70%) of respondents were females between 25- and 34-years-old.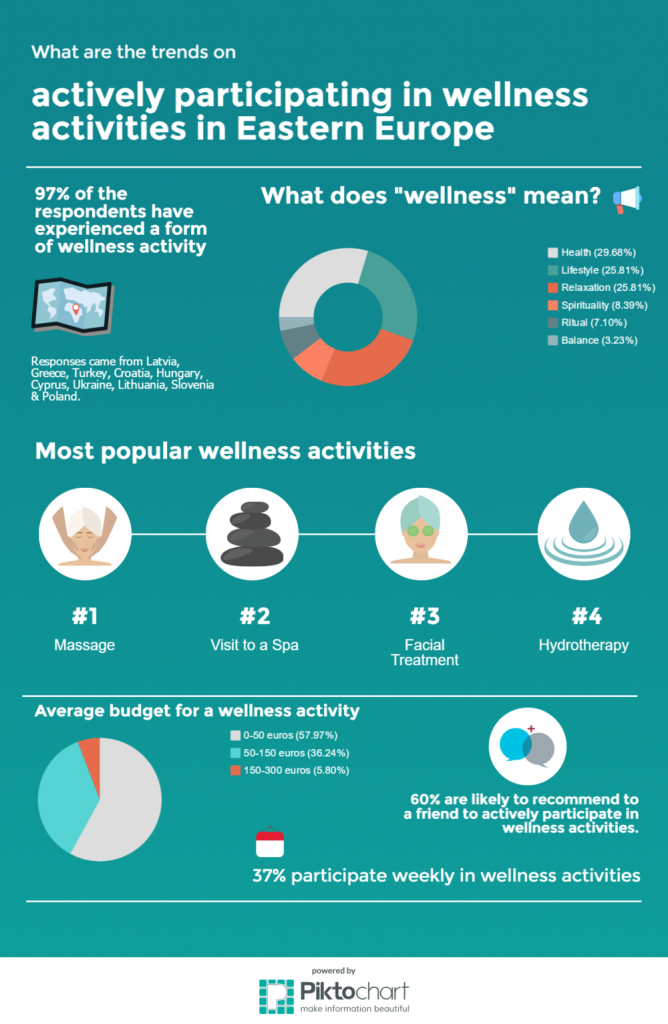 Books/Articles & Reports
Healing Sources: Spas and Wellbeing from the Baltic to the Black Sea
By Alla Sokolova, Eastern European Initiative Chair
Spa & Wellness Romania
July 2017 Edition
---
Join the Initiative
Contact: Alla Sokolova, Initiative Chair
alla@thehealingsources.com